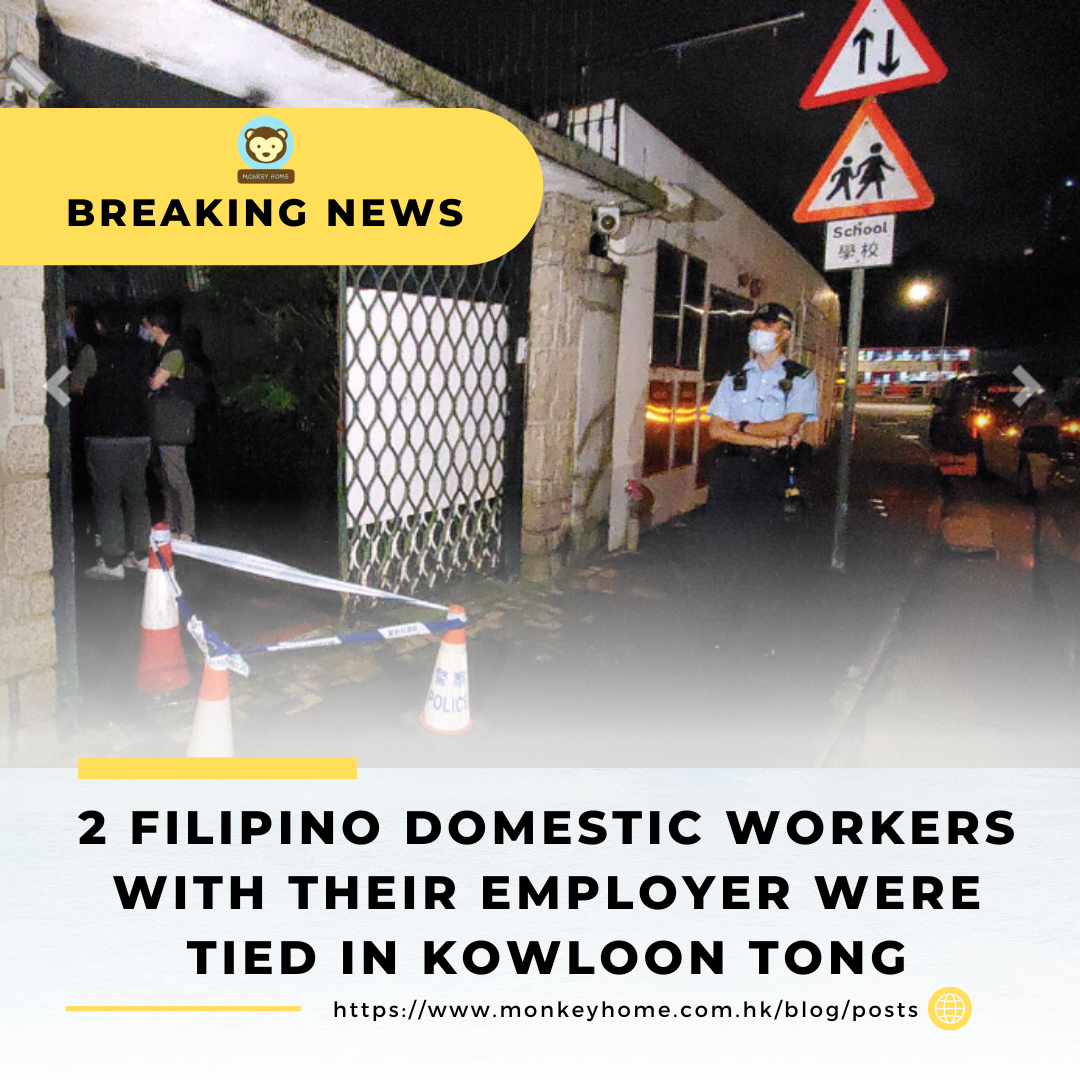 2 Filipino Domestic Workers with their Employer were tied in Kowloon Tong
Early morning of Saturday, October 1, 4 thieves broke into a residential house in Kowloon Tong. They tied up a 44-year-old man and his two Filipina domestic helpers, as they trashed the house and stole four safes filled with jewelry worth one million Chinese Renminbi in cash.
One of the helpers was able to release herself, then she unbound her employer and the other helper.
However, the robbers quickly escaped the scene by jumping into a getaway vehicle and driving toward Waterloo Road.
After being released from the tie, their employer immediately filed a police report.
Luckily, they were unharmed.
A knife cover that the burglar had left behind was subsequently found by the police inside the residence. To find the suspects, CCTV video was also inspected.
Monkey Home Reporter: Jhen