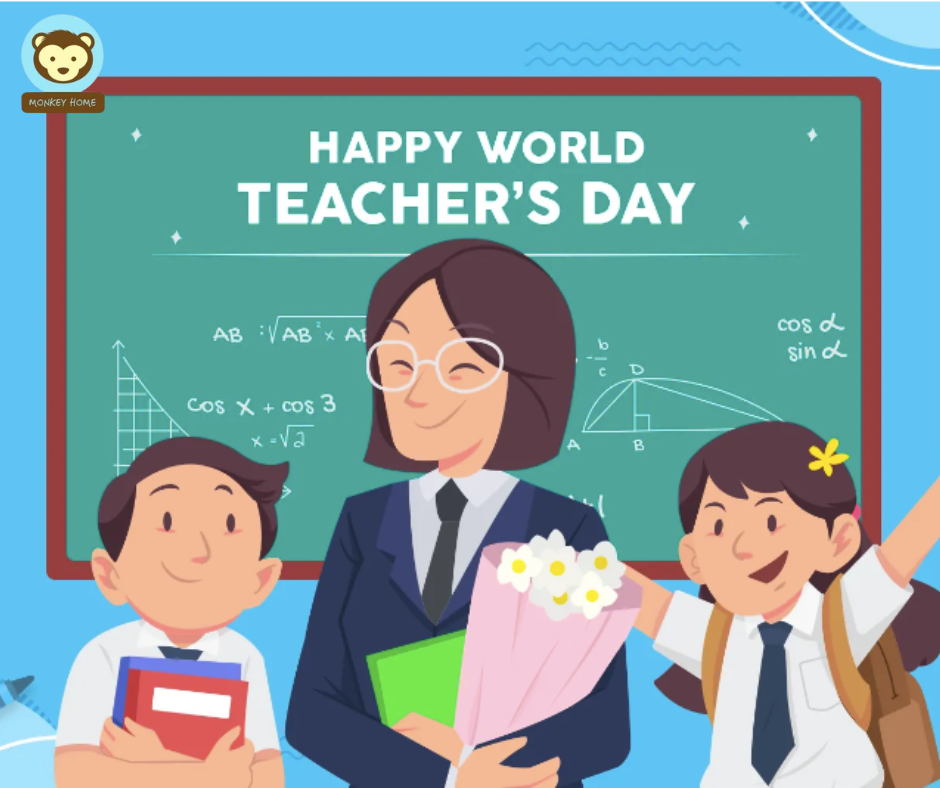 Happy World Teachers' Day!
Early education has a long-lasting impact on children's development. Making a difference in the world will enable them to put everything that they have gained to beneficial use. Teachers have a special and unique opportunity to train youth while they are still pliable since they are tomorrow's leaders, whether it be in early childhood, extracurriculars, athletics, or traditional studies.
Without a doubt, educators are essential members of every society. They act as mentors for young people, giving them guidance and motivation while also exemplifying the value of education for the coming generations. Thanks to the work of teachers across the world, societal and economic advancement are possible.
Happy Teachers' Day!
Monkey Home Reporter: Melanie