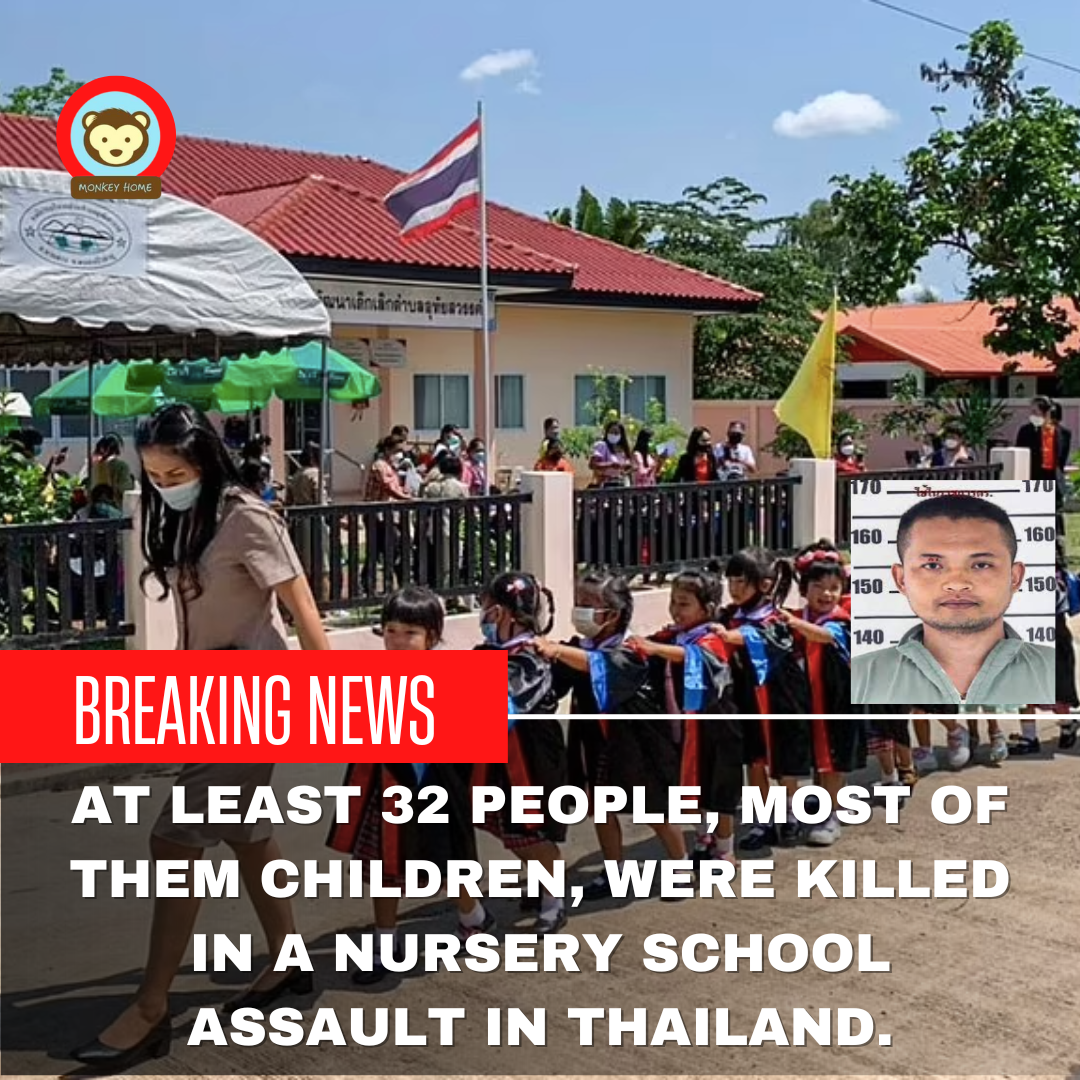 A gun and knife assault at a daycare center in north-east Thailand, an ex-policeman murdered at least 37 people, the most of them children.
Children and adults are among those killed at the nursery; according to the police, the perpetrator stabbed most of his victims before running away.
In the following of the incident in Nong Bua Lamphu province, police claim he later murdered himself and his family.
The 34-year-old ex-officer was fired in June for drug usage, according to authorities.
If the assault had a purpose, it is unclear what it was.
The horrific murder in the town of Utthai Sawan left at least 23 youngsters dead. As they slept, some victims as young as two years old were attacked.
Nanticha Panchum, the headteacher, claimed the attacker's kid went to the center but hadn't been there in a month.
She said that the father used to drop off his kid and was consistently courteous and sociable.
Normally, more than 90 students attend the school, according to Ms. Panchum, but on Thursday, only around 20 students showed up because of the severe weather and a bus breakdown.
Monkey Home Reporter: Esther