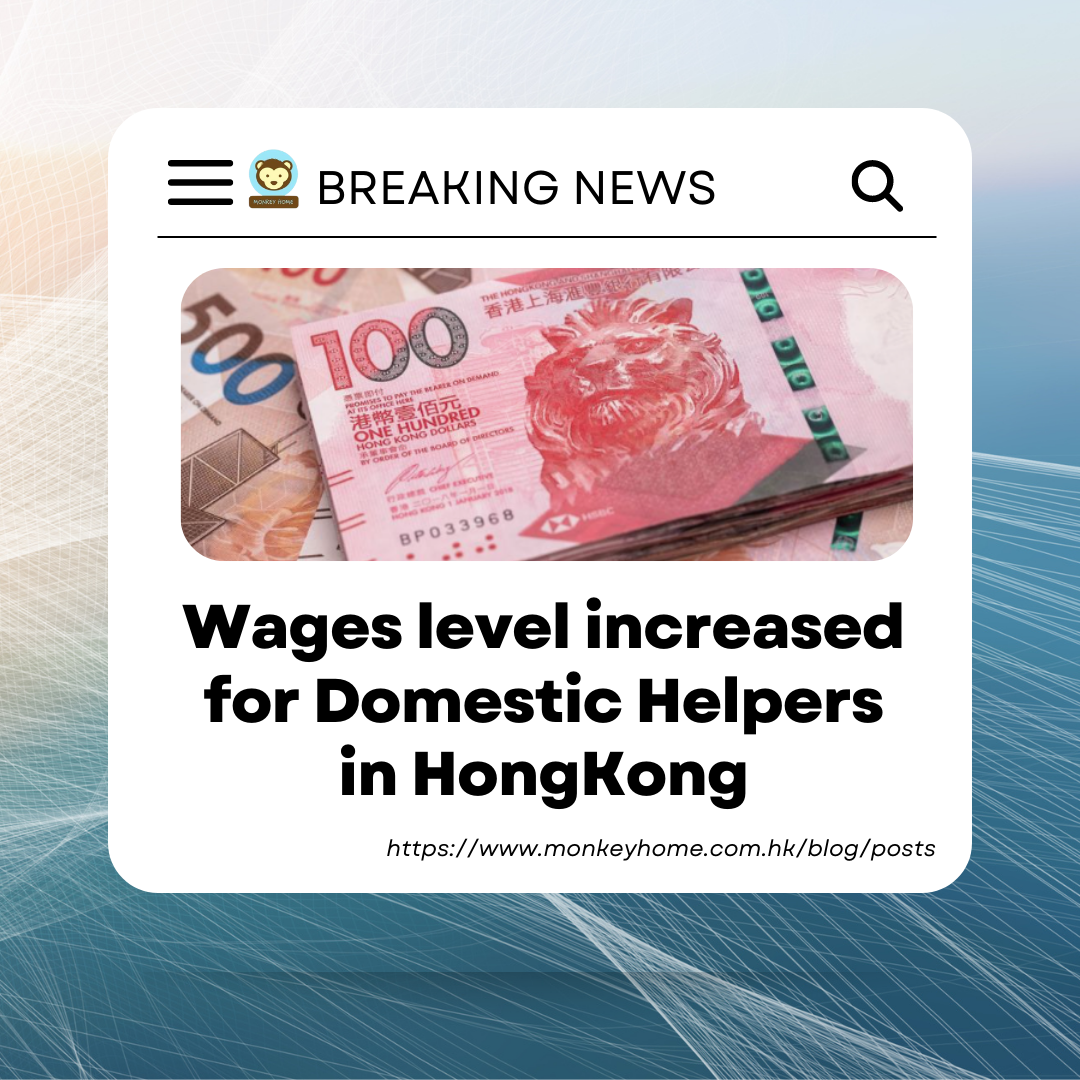 Wages level increased for Domestic Helpers in Hongkong
The Minimum Allowable Wage (MAW) for foreign domestic helpers (FDHs) in Hong Kong would increase by 2.2 percent, from $4,630 to $4,730 per month, according to a declaration from the Hong Kong Government.
Moreover, employers are obligated to give FDHs free food under the Standard Employment Contract for recruiting FDHs. The great majority of employers currently give FDHs free food. However, employers have the option to offer a food allowance in its place. From not less than $1,173 to not less than $1,196 per month, the food allowance will increase by $23.
All FDH contracts signed starting from October 1 will be subject to the revised MAW and meal allowance standards.
"The Government reviews the MAW for FDHs regularly. In accordance with the established practice, we have carefully considered Hong Kong's general economic and labour market conditions over the past year, as well as Hong Kong's near-term economic outlook, including the impact of the COVID-19 pandemic in this year's review. Taking into account the above, affordability for employers and the livelihood of FDHs, the Government has decided to adjust the MAW level. The Government has also reviewed the food allowance in lieu of free food, and decided to increase the allowance level.", Hongkong Government said.
Monkey Home Reporter: Kenneth